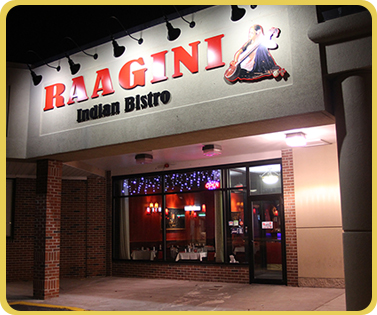 is a family owned restaurant built on a passion for nutrition, flavor, aroma and outstanding service. Our spice blends, fresh ingredients and your imagination will transform your craving into delicious, sophisticated cuisine.
Raagini Indian Bistro's dedication to creating amazing Indian cuisine is apparent in our varied menu, authentic and friendly atmosphere, and our attentive waitstaff. We have an intensive menu including specialties from northern and southern India.
Raagini features a large variety of vegetarian, poultry, lamb, seafood, and rice specialties. We also take special care of our vegan customers and offer gluten-free dishes. Raagini also offers a full liquor bar with an excellent selection of wine, beer and cocktails.